jetfuel.agency & Konversai
Konversai's Success: How Our Digital Marketing Agency Increased their User Base By 2000%
Meet
Sushma Sharma
, Founder + CEO
and
Ellyn Howard
, Director of Digital Engagement of Konversai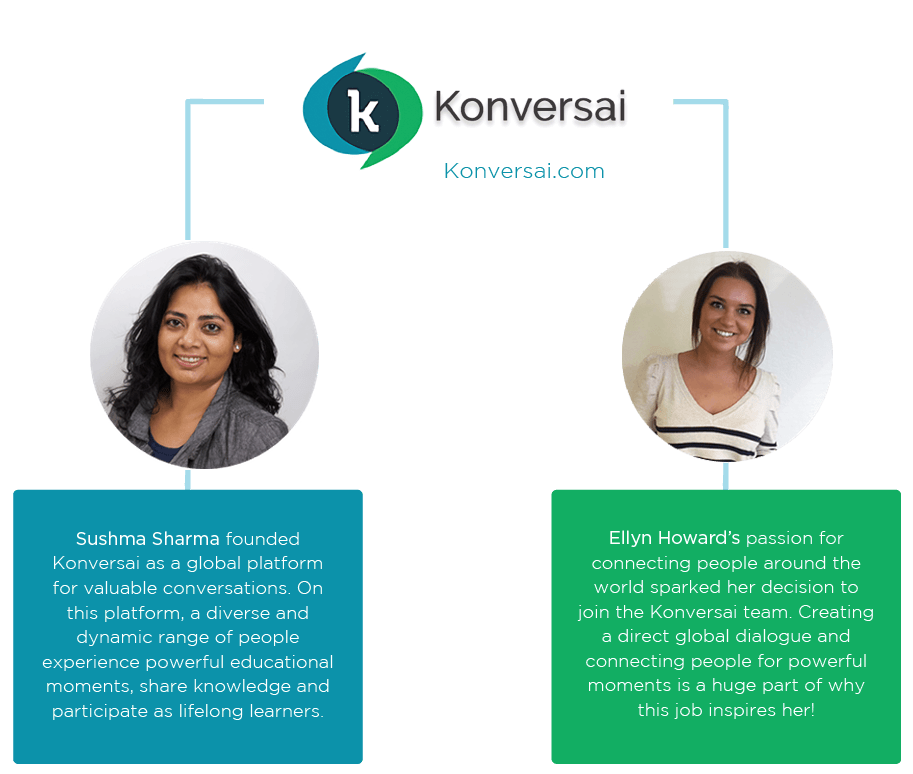 [row]
[col md_width="12″]
Executive Summary
Sushma built the world's first personal knowledge marketplace where anyone can learn anything online. However, the use of metrics for Konversai weren't reflecting all of the time and effort that the internal marketing team was putting in. Ellyn knew that Konversai could optimize their social media presence and wanted to engage expert support in a targeted effort to maximize audience size.
Jetfuel.agency's deep expertise in user growth paired with Konversai's commitment to elevating knowledge grew their user base 1845%, from around 600 members in February 2017 to over 12,000 in just one year.
While working with Jetfuel.agency, Konversai was able to dramatically increase their reach while decreasing their cost per acquisition.
[/col]
[/row]
[row]
[col md_width="6″]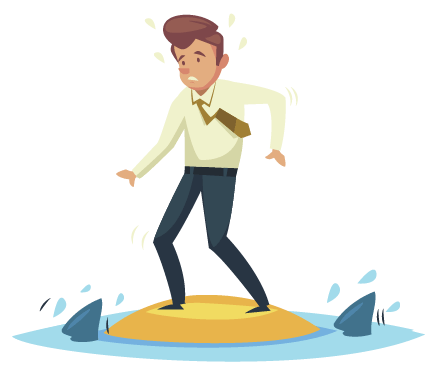 Finding the perfect marketing strategy is stressful. Let us make it easier.
[/col]
[col md_width="6″]
Challenges
"We were in the dark, just guessing what was the best target market. We know that we weren't utilizing digital marketing as best we could."
When your audience is everyone in the world, it can be difficult to accurately target anyone. Konversai was spending valuable time and large sums of money on social media marketing and Facebook ads. However, without a solid background in this unique domain, their Facebook outreach effort was stagnant.
[/col]
[col md_width="12″]
Data analysis was beneficial, but without complete understanding, it was a roadmap to success that the team couldn't expertly read. Ellyn and Sushma were frustrated by a lack of clarity on what specific elements made certain ads more engaging compared to others. They were depending heavily on Facebook ad generators for suggestions. Content creation was arduous because they had no idea who their active audience was or what content appealed to them.
"We aren't maximizing our profits here."
After some cost analysis–and seeing the cold reality of how much money was spent to yield modest results, the Konversai team knew they could do better. It was simply a matter of applying the right guidance and tools. From the first meeting with Jetfuel.agency to discuss their goals of audience growth, subscriber development, and attention grabbing content, the Konversai team knew they were on the right track.
"Edwin pitched great ideas and we saw the various successes of our campaigns and we just all realized 'Wow! So that's how it's done!"
[/col]
[/row]
How

Jet

Fuel

.AGENCY

Helped
"JetFuel.agency had a proven track record that could not be overlooked"
Sushma was interested in a comprehensive Facebook advertising strategy that included more than just Likes. Konversai needed massive growth, powerful market insights, and proven analytics as a tool for further success. Jetfuel.agency's core expertise is pay per click marketing and social media advertising. Their comprehensive approach makes client accounts more efficient, data driven, and scalable.
"The integration of Jetfuel.agency went very smoothly and easily with all of the team members; from the tech and engineering team, to the existing marketing team members."
As a digital marketing agency, Jetfuel.agency strives to provide all the necessary tools and works closely with clients. The process is broken down into manageable steps and simple instructions, with careful attention to each company's individual needs. Jetfuel.agency even provides models and examples to make sure clients achieve exactly the desired outcomes.
"Edwin went above and beyond in terms of what he was providing us with."
With

Jet

Fuel

.AGENCY


Important metrics that Konversai crushed in a year.
[row]
[col md_width="6″]
Results, Returns on Investments and Future Plans
"Jetfuel.agency has really been an advisory resource for our team in overall growth scope."
2017, Konversai has expanded their user membership by nearly 2000% while decreasing the cost per acquisition by 83% and there aren't any signs of slowing down. Organic traffic between August 2017 and February 2018 has increased six times over. This is all possible because of Jetfuel.agency's diligence in testing what works for each individual audience, staying up-to-date with new techniques and constantly improving upon what's working in real time.
"It was far beyond what was expected and we really appreciated that Edwin made a point to connect with us in person at our offices"
Aside from weekly calls to walk through data analysis of current advertisements and detailed explanations of targeting, a major highlight of the campaign was when Edwin dropped in to spend a day working on-site with Konversai at their Palo Alto headquarters.
"Edwin has never felt like an outsider or consultant for us, he has felt like a team member, and that is entirely due to the exceptional amount of effort he puts in."
Konversai knows that Jetfuel.agency will continue to be an invaluable advisor and partner for their overall growth and marketing strategy.
"They understand our mission and core of the company and are able to see our vision as their own, in turn making decisions that align perfectly with where we see our company going."
[/col]
[col md_width="6″]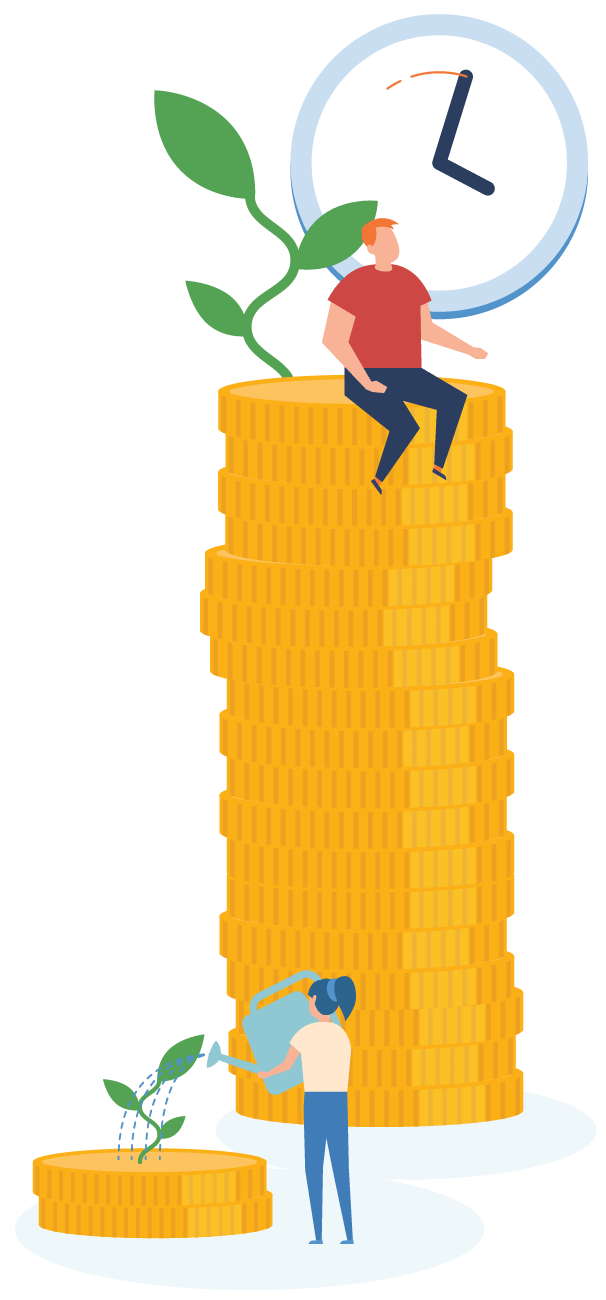 It takes time and some help from marketing experts to grow your business.
[/col]
[/row]