Digital marketing is in high demand recently. Companies began to emphasize the importance of social strategies and digital advertising in their overall marketing strategy. This results in a larger budget for their marketing department, increase salary and better employment opportunities for potential digital marketers.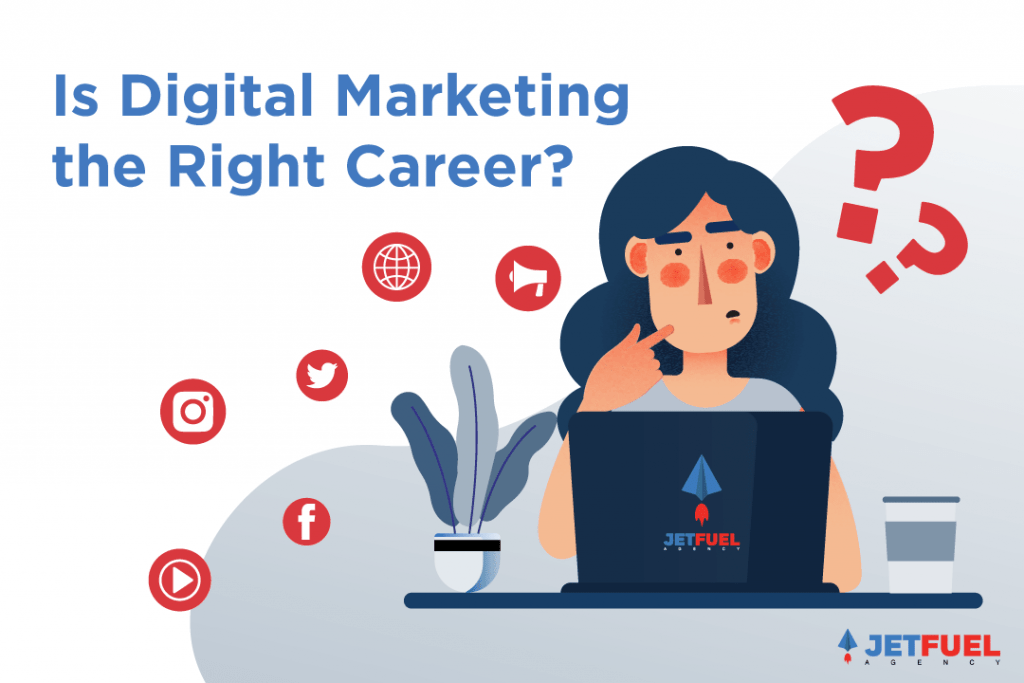 Statistics from the United States Department of Labor shows that the average growth rate for a career in advertising, promotions, and marketing is around 10%, which is considered above average. If that doesn't excite you, the median pay recorded in 2018 is around $133,000. That is around $64 an hour if you're curious.

Regardless if you are a recent college graduate, a college dropout, or a person looking for a career change there is a position in digital marketing for anybody ready to learn.

But is digital marketing the right career for you?

It will only take you 10 minutes to see if digital marketing is right for you. If you haven't clicked off by then, we will also help you decide what side of digital marketing is perfect for you.


What is Digital Marketing?

I am pretty sure you have some basic understanding of digital marketing, but let me help you gain a better understanding, so you can decide if digital marketing is right for you.

Digital marketing is any marketing done in online channels or just like its name, done digitally. Every company has a product or service. It is up to you as a digital marketer to find how to engage customers through advertising and close the sale of their product or service. Every company needs a great digital marketer because they have the ability to sell anything and increase profits.

You probably experienced digital marketing before without realizing it. Have you ever seen "Sponsored" posts on Facebook? Digital marketers create these ads with the goal of selling the product. If you purchased an item from the sponsored post, then that digital marketer is doing a great job. One day you might be the ones that create these ads.


Why is Digital Marketing a Great Career?

1. Easily Start Your Career

In most careers, you need that one covenant internship that will kickstart your career. Hiring managers are looking for prestigious company names or a killer job titles. Finding that one internship is difficult because not a lot of companies are willing to offer a job to someone with no experience. Potential interns are usually forced to work unpaid in order to be hired. These internships might not even provide you with the necessary skills to succeed in your desired career. Fetching coffee is definitely not a career-building skill that will propel you to your dream job.

Digital marketing is different because you can start this career and develop your skills without a proper internship. There are tons of things you can do on your own to boost your resume. You can build your own social media presence, start your own blog, and even obtain some digital marketing certificates. You can do all of this for FREE!

There are many resources online. I would recommend starting off with the Google Analytics course from Google. This is where I started. You can also branch out to other digital marketing courses because everything you learn in the Google Analytics course is applicable to these different courses.

I also recommend Moz's beginner guide to SEO. It has everything to get you started in search engine optimization. Google also has their own course on Google search engine marketing in the form of their Google search course. After you go through the course, there is an assessment that you can complete to earn a certificate. You can show off your certificate to future employers.

You can also start by searching up e-courses and guides. There are even blogs and YouTube videos. Your resources for digital marketing are endless. Then you can practice on your own. Everything is done at your own pace. You can finish a course in a couple of days or for busy individuals, you can take your time. Learning is entirely up to you. This is great for college students who are juggling school or even adults with a full-time job. They can practice and hone their skills after work or whenever they have some free time.

You can check out our other blog content. They are packed full of digital marketing tips.

2. More Career Choices

Digital marketing is broad. There are different career paths that fit under the umbrella term of digital marketing. In recent years, digital marketing has expanded to include multiple departments which include:

Content Marketing
Social Media Marketing
Email Marketing
Search Engine Marketing
And MORE!
As you can see, there are tons of choices. It's impossible to be bored with digital marketing.

Digital marketing also allows people to work in different industries and a variety of companies. Companies everywhere are looking out for fresh talent and this allows digital marketers to be picky in what companies they want to work for. Not only do you get to choose what digital marketing department you prefer, but you can also choose where do you want to work. The flexibility makes digital marketing a dream job for anyone that is looking for a constantly changing work environment.

3. Obtain Versatile Skills

It doesn't take much to change specialization in digital marketing once you have established a great foundation. Digital marketing skills can apply to different types of career paths. If you are a social media buyer, you can always change your career path to become a content marketer. There are definitely tons of learning opportunities for you in digital marketing because you work alongside other digital marketers.

4. Work with Different People

Digital marketing helps to create a collaborative and social environment. You'll meet plenty of people whether it is co-workers or clients. These people have different backgrounds and interests, which allows you to network with different individuals that you may have never met before.

You typically don't have solo projects in digital marketing. Collaboration is an important aspect of digital marketing, so you'll never feel lonely. For example, analytical positions need a creative team to create breathtaking visuals. These interactions are common regardless of what path in digital marketing you choose. If you are a people's person and love interacting with people then you have the potential to be a great digital marketer.

5. Work from Anywhere

You can work from anywhere at any time. Don't be stuck at a typical 9 to 5 job. As a digital marketer, you no longer need to go to the office at a specific time. You choose your most optimal hours to work as long as you finish before your due dates of course. You had assignments and projects before, so you know what part of the day where you are the most optimal in getting things done. It doesn't matter if you're a night owl that feels the most productive at night or a morning person that loves working right when the sun rises because digital marketing lets you set your own hours. Since everything is done digitally, you can always implement and optimize your marketing strategies on the go. You can even work from home. Now that sounds convenient!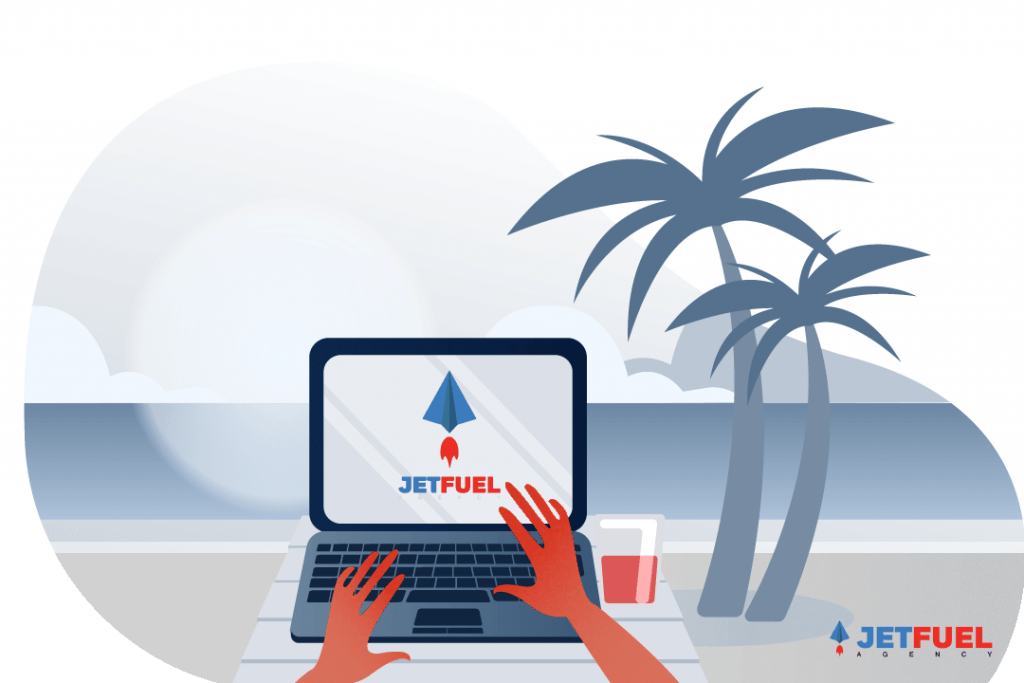 Most digital marketing positions allow for remote positions. This opens up your options. You don't need to be living in that particular city or even country to be working for the particular company you like.

Now let's figure out what side of digital marketing best suits you.


What Side of Digital Marketing Do You Choose?

There are different types of digital marketing jobs out there and it is up to you to decide which suits you best. This is great because you have tons of options to choose from. There is a digital marketing career path that fits anyone with a wide variety of personal preferences.


Quantitative Side

NUMBERS is the most important factor for quantitative digital marketers. The quantitative side includes people who love numbers and are very analytical. These digital marketers look at numbers all day and optimize their marketing strategies based on the statistics. Now let's figure out if you are a quantitative digital marketer.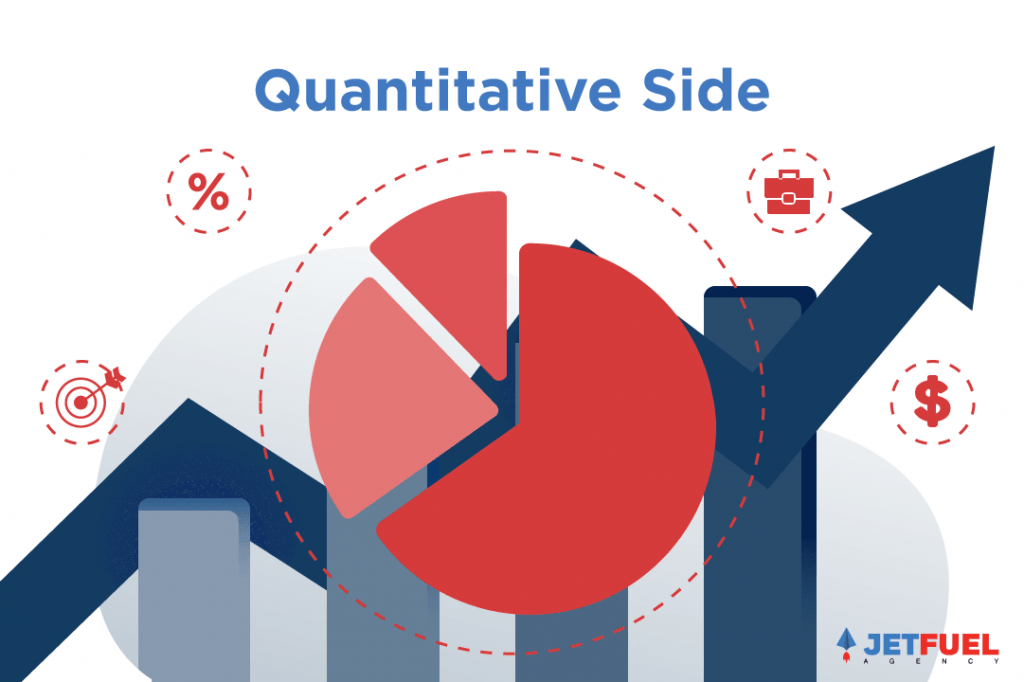 Do you like:

Playing around with stats, like in fantasy football, investing or watching real estate going up and down?

Tinkering with things, like messing with car engines, espresso machines, etc?

Understanding that you may need to test like a mad scientist 50x times in a row in order to find the answer to a question?

Do you like industries that change rapidly, even by the week?

If you answer yes to any of these questions, you'll be a good fit for the quantitative side of marketing. The job titles for this are often called:

Media Buyer

Media buyers are also known as paid search / social media managers. Their role is to buy ads in digital spaces and ensure they are hitting their goals. They would want to bid to ensure that their ad reaches the most relevant customers. These customers are the ones that will most likely purchase the product. Media buyers will work within a given budget in order to maximize sales.

Web Analytics

They use website data and customer behavior data to answer things like "what web page produces the highest revenue at the greatest rate?" The goal is to use the data to understand website users' activities such as "why are they exiting the website" or "why aren't they purchasing".

As a web analytics specialist, you would need to modify your websites based on the data, see what you can do to generate the most traffic, and much more. There are tons of data to look at in order to direct your marketing efforts for maximum profits.

Business Intelligence

Business intelligence uses customer data to answer questions like "what group of customers is the most valuable?" Data is everything for a business intelligence analyst. You will be figuring out what campaigns are successful and which you need to pause. Business intelligence analysts help to analyze key metrics to ensure better business decision making.


Creative Side

If you are more creative-minded, there are tons of jobs revolving around this as well. Marketing needs creatives such as images to make their advertising more impactful. Sometimes simply using words just won't cut it. This is where you might come into the picture. Now let's figure out if you are right for a position in creative digital marketing.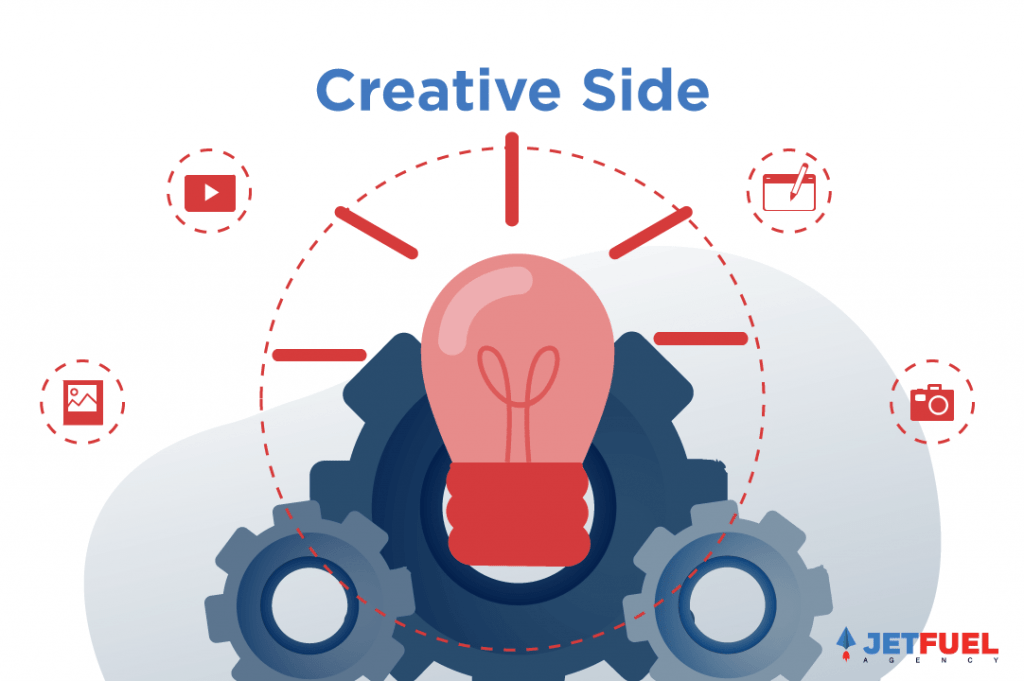 Do you like:

Being creative either through writing detailed content or designing highly visual illustrations?

Bringing a company to life by establishing its brand image?

Building relationships such as networking and meeting tons of new people?

If you said yes, then these jobs might suit you more.

Ad Creation / Creative

Ad creators can cook up the most engaging Facebook or Instagram ads possible that'll make someone stop scrolling on their feed. You've seen these ads before. When you look through your newsfeed, your eyes don't go to the text portion first. Your eyes naturally move towards the image.

It is your role to organize website layouts, draw logos, and design graphics. Every marketing team needs an ad creative expert or design team. You would play a pivotal role in bringing what they want in an ad image to life.

Branding

Brand managers enjoy cooking up ideas that could stick and resonate with customers, like Don Draper from Mad Men. It is your job to create a guideline for your company's persona and to have other marketers to follow them. You have the important job of developing the brand's vision for both short term and long term.

Brand image is huge in creating a lasting impression for customers and it will better promote sales for any company. You are doing a great job when people know exactly what your business is about by just seeing or hearing your company's name.

Influencer / Affiliate / Social Manager

Can you build strong relationships with business partners and influencers in a mutually beneficial relationship? If that's true then you are perfect for this position.

In this role, you will mainly focus on social media. You will either update and maintain the company's social media as a social media manager or you would seek out influencers to promote your brand as an influencer manager. But both of these positions need some creativity and strategizing. You also have to establish relationships with all kinds of people such as influencers, other companies, and customers. This is a great job for people that love to socialize.

Content Marketing

Writing content definitely requires creativity. Content marketers have a passion for writing content such as blogs. Content marketers craft compelling and unique pieces of content, graphically or textually, that'll make someone read and engage with your site.

As a content marketer, it is your duty to plan out your company's content. This might include weekly blog posts and writing easily understandable landing pages. It needs a creative brain to never run out of things to write about.


Conclusion

In short, it depends on your interests. I encourage you to try everything out via multiple internships so you can dip your toe in the water.

There are tons of opportunities out there for you to try. Don't be stuck in one role. You can try multiple career paths within digital marketing and market within industries that you like.

Since everything is expanding digitally, digital marketing will always be an in-demand career. There are tons of free resources online to learn from, so it isn't difficult to start building your skills. If you want to see what skills you need to land a job as a digital marketer, feel free to check out this guide.

Which digital career path are you most interested in?