We are living in an unprecedented time.
Coronavirus (COVID-19) is a pandemic that we have not seen in recent memory, and it's wreaking havoc.
How's the economy going to recover? Unemployment will approach numbers not seen since the Great Depression. More small businesses (as well as some large ones) are shutting their doors forever.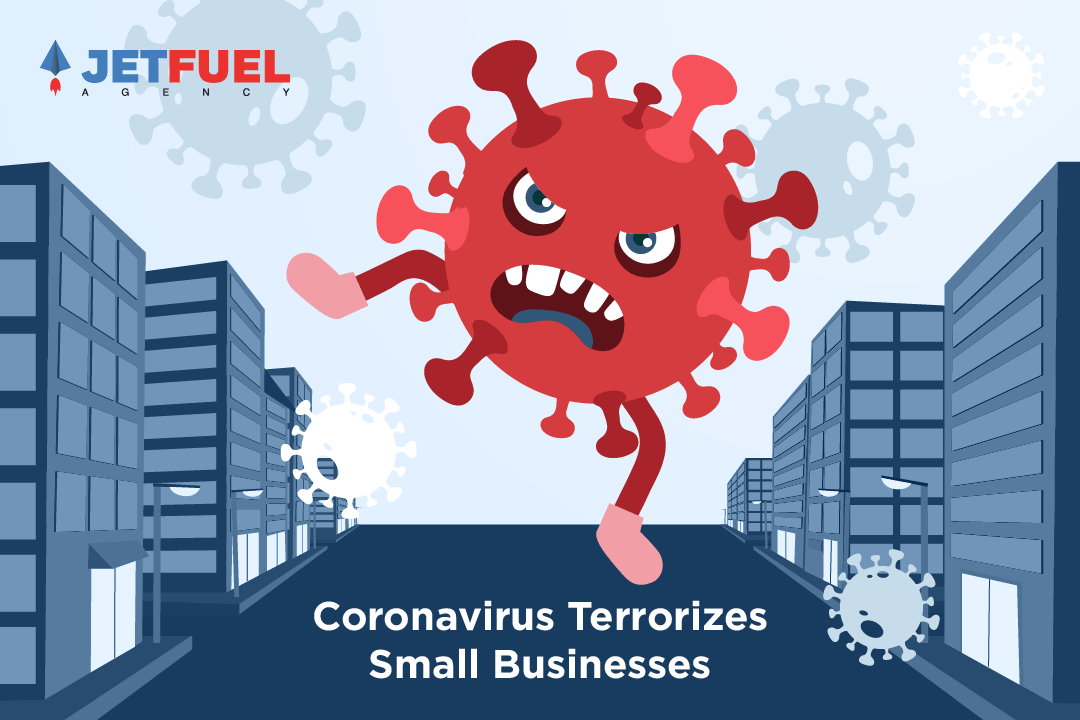 We understand that companies everywhere are struggling. As an e-commerce focused digital marketing agency, we have unique marketing insights to show us how companies can weather the storm.
Now is the time to focus on e-commerce. People are ordering more products online due to quarantine or social distancing. Human behavior has never changed as quickly as it has in the past couple of months. Read on to digest our insights and see how you can emerge from this stronger than ever.


Marketing Data During the Coronavirus


Sales Data by Industry
It is important to know that the coronavirus is not affecting every vertical equally. Some companies are faring better than others. Luckily, some companies are relatively unscathed. Even if you are in an affected industry, you can stand out from the crowd with creative, aggressive marketing strategies.
We made a visualization out of sales data from ShipBob. You can use this to see if either your industry is being hit hard or see if customers are increasing in their demand.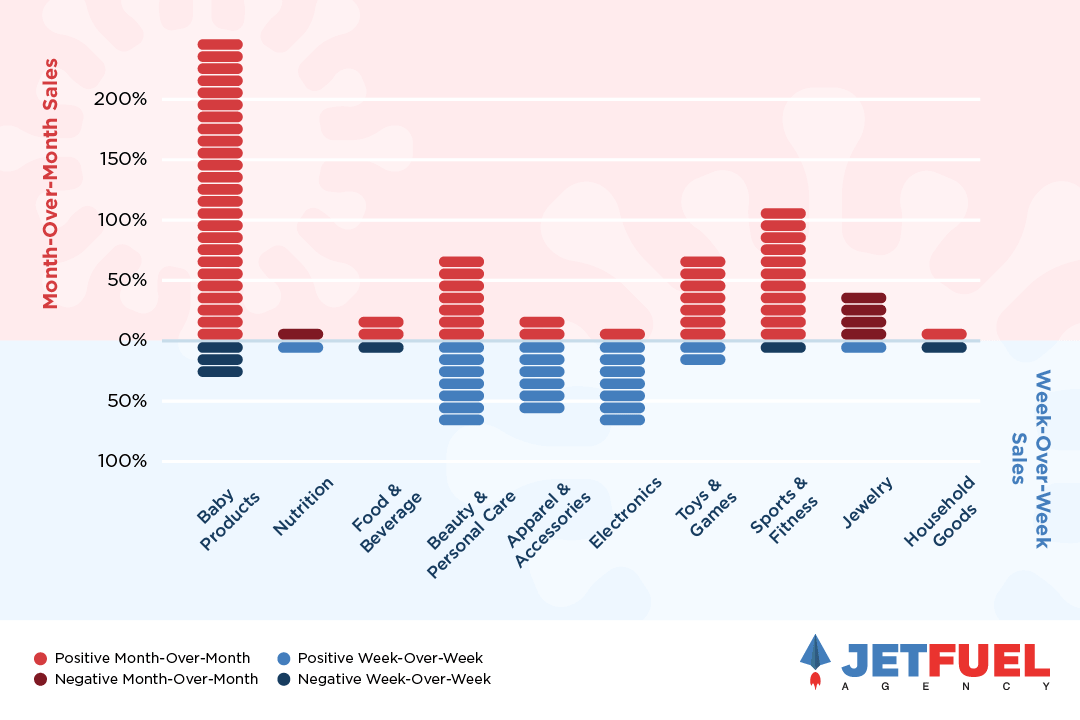 As people start to spend more time at home, consumer habits have changed due to their new way of life. People don't have the need to buy new clothes or makeup. Instead, they focus on spending their money on more essential goods. Examples include baby products, food & beverages as well as anything that can provide comfort (think chocolates and snacks).


Our Data
John Hopkins University shows us that coronavirus cases have drastically increased. We thought it'll be interesting to compare the coronavirus outbreak trends vs. our own trends in common marketing metrics such as ROAS, Impressions, and CPM.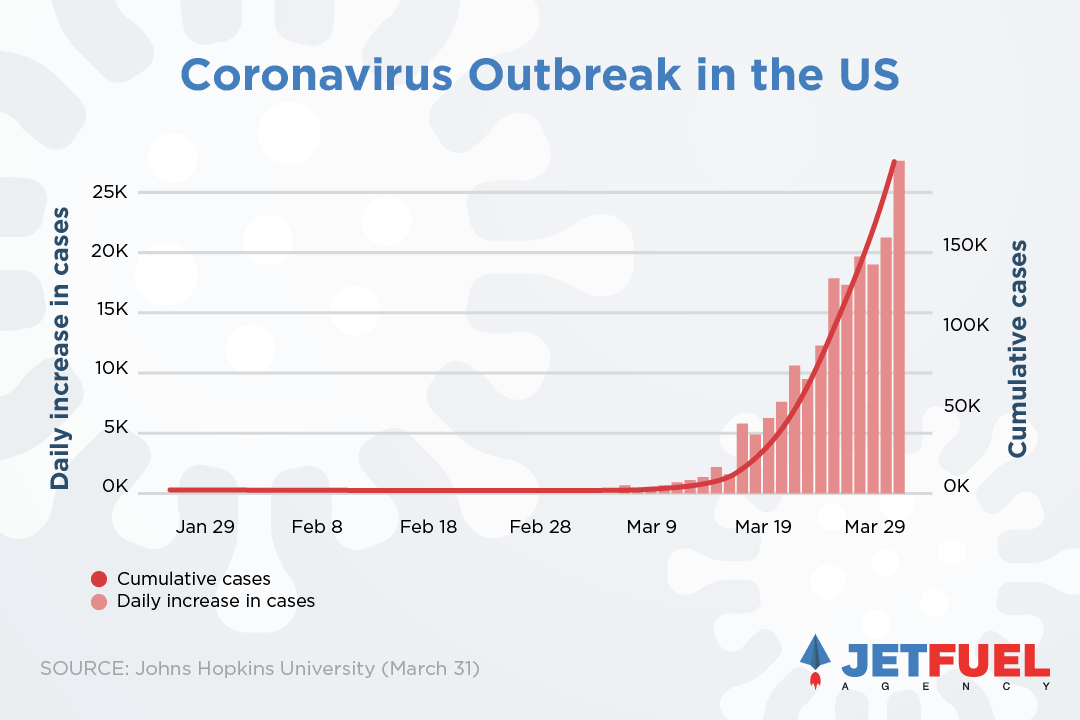 When looking at our data, you have to keep in mind that certain factors impact how the data may look. This includes adjusting daily ad spend, introducing new sales or products, and a variety of other factors.
Overall conclusion:
a) Cost of traffic: large advertisers started to pull out as the crisis worsened. This means that an opportunity exists for cheaper traffic that you can take advantage of, if you quickly eliminate non ROAS generating campaigns to tighten efficiency.
b) Impressions: impressions grew as individuals that are now at home have more free time to be online, and engagement metrics are also rising rapidly. This means that you have larger pool of potential, engaged customers.
c) Revenue & return on ad spend: generally, this went up overall. Some industries saw choppy trends but as long as your creative, offer and imagery is on point you can tap into some fundamentally solid growth.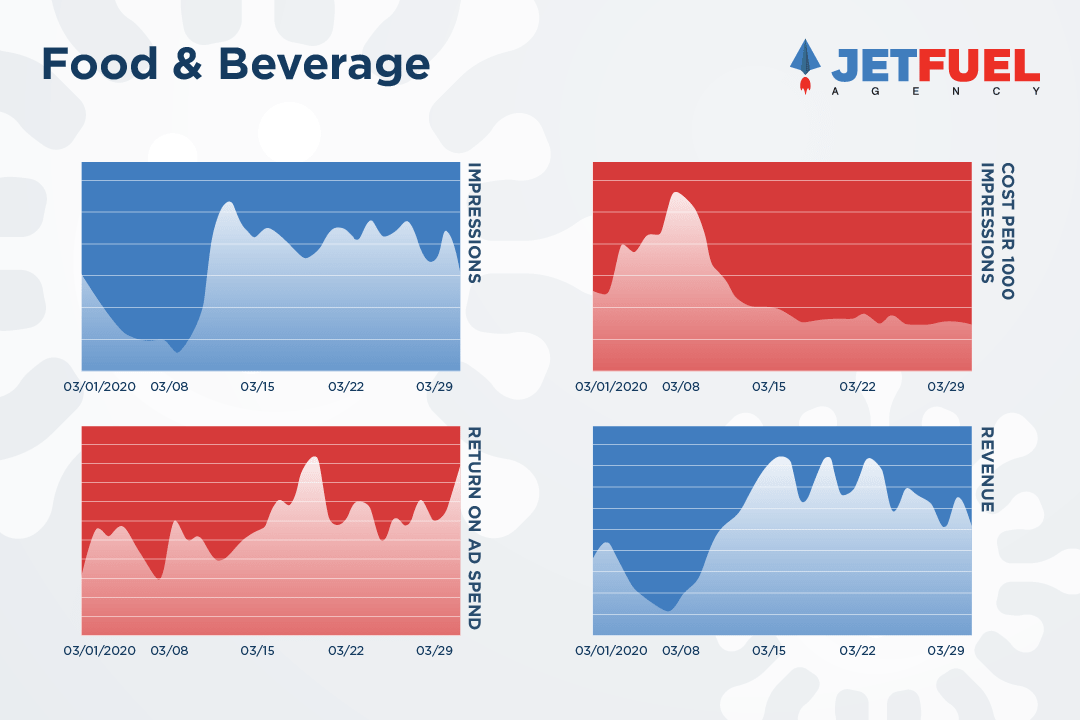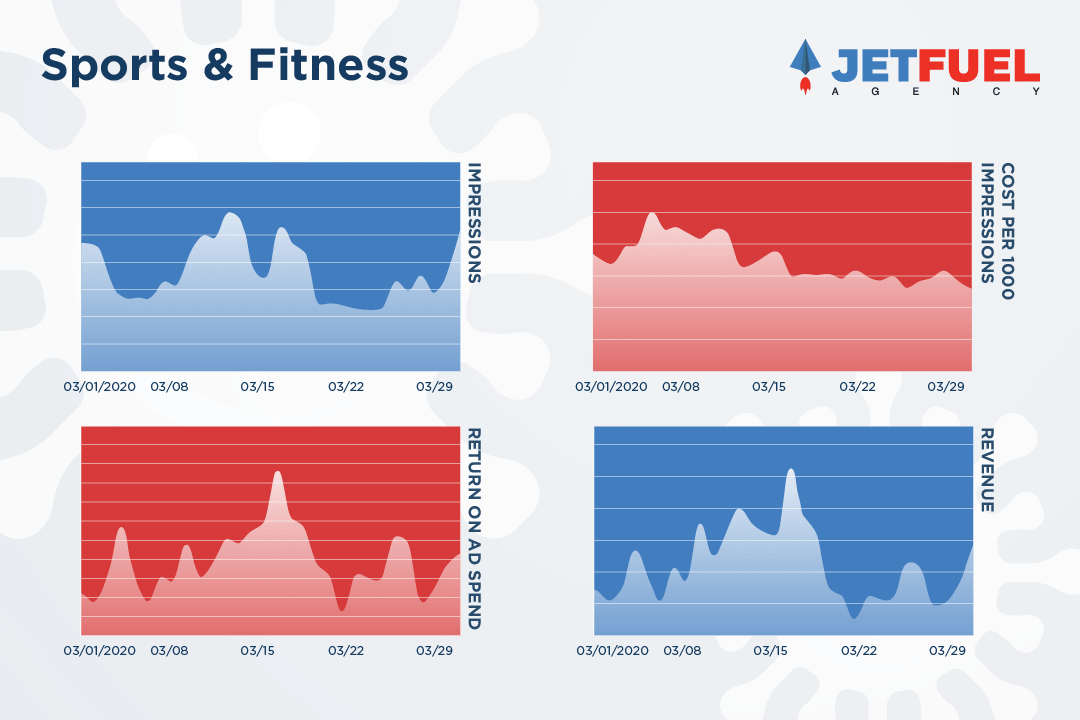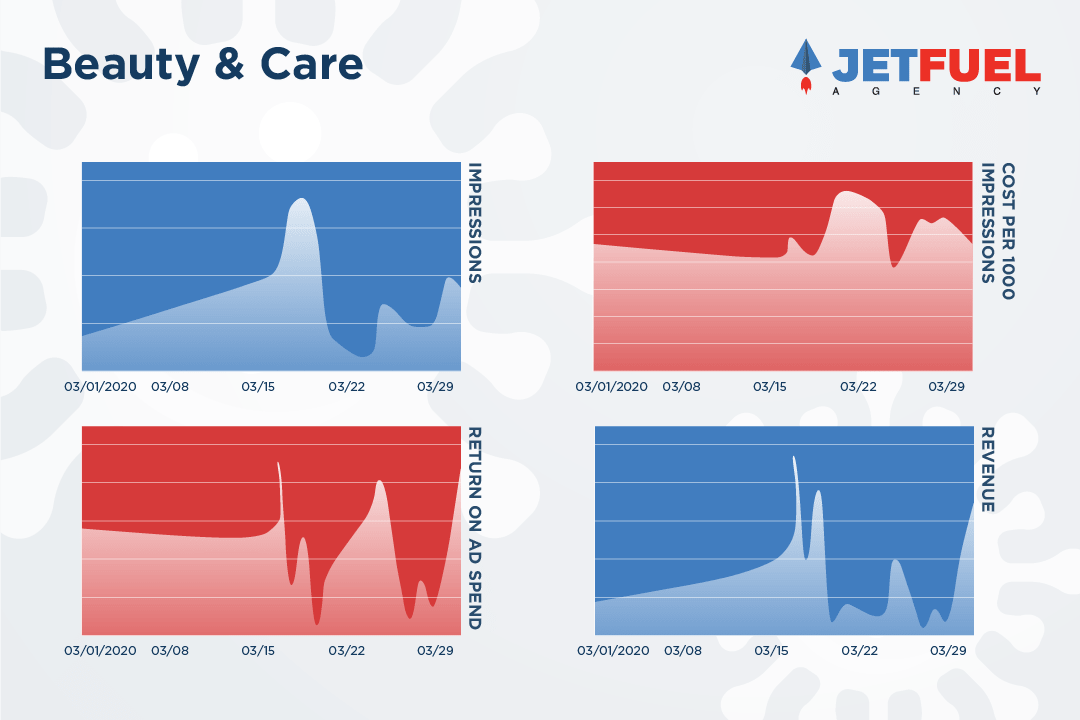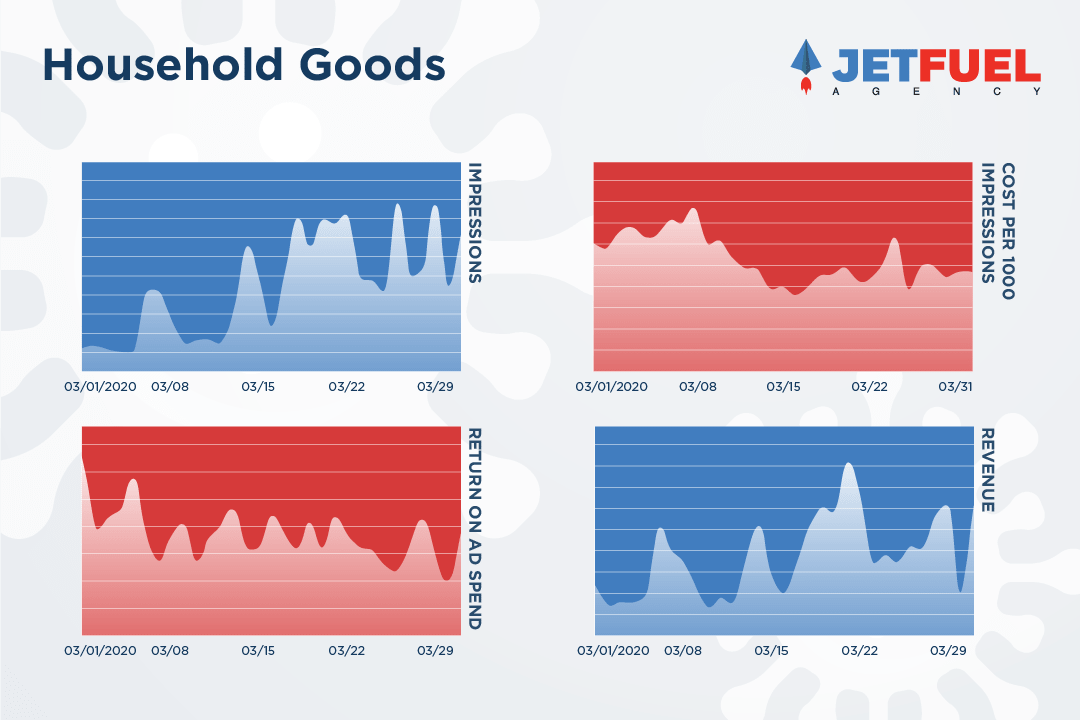 Effects of Coronavirus on E-commerce


Disruption in the Supply Chain
Unfortunately, the coronavirus has disrupted the world's economy in many ways. This might have caused disruptions in your business's usual day to day operations.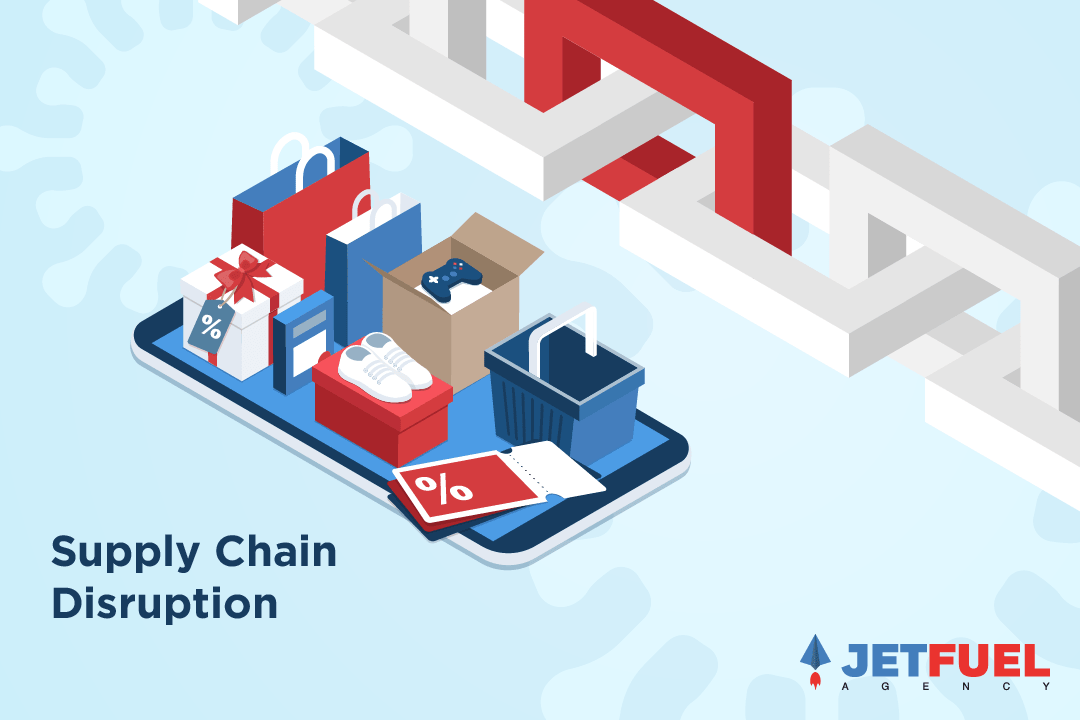 Data from Statistica shows that China is the leading manufacturer of goods. The data puts China almost 12% ahead of the United States in manufacturing output.
This is a huge problem for most companies because China was the first country hit by the coronavirus. Also, their factories either did not work at maximum capacity or they were completely shut down. You don't have to be a genius to know that this means that there are fewer suppliers for goods. This is a huge disruption in the supply chain for many companies.
What does this mean for companies looking to cope?
As much as you can, smooth out your demand curve to account for these disruptions.
Try to place in a system of preorders or backorders in order to ride the storm, keep cash flow high, and keep orders going (if operations allow). Make sure to have transparent messaging.
Diversify into digital goods such as gift cards redeemable for future products or services.
As of May 2020, supply chains are starting to open up again so feel free to resume conversations overseas.


More Disapproved Ads
In the case of Facebook, our agency has seen a significant increase in disapproved ads even though our ads follow Facebook policies. This might hinder your ability to test new creatives or ad copies.
This influx of disapproved ads is due to Facebook asking their employees and contractors to work from home or completely shutting down parts of their offices.
If you didn't already know, Facebook hires contractors as content moderators and since there are fewer content moderators, Facebook depends on its algorithms and AI to check new content.
Ads can be incorrectly disapproved due to Facebook's increased dependency on their AI.
Rob Leathern, who is the Director of Product Management for Facebook, further elaborates on Facebook's COVID19 issue by saying "we use a combination of people and technology to review ads on Facebook and Instagram, and our automated systems already play a big role in that process. Now with a reduced and remote workforce, we're relying on automated technology even more."
Fortunately, as time goes on, you can expect to see a reduction in getting your ads disapproved.

You can check out Rob Leathern's Twitter thread to see everything he had to say about the effects of the coronavirus on Facebook ads.
You can always request for a manual review, but this might take a little longer than usual.
To request a manual review, you would need to go into your Facebook Ad Manager and click the hamburger icon, which is the 3 horizontal line icon on the top left corner, to open up the menu. Then click "Account Quality" to open up a new page.
Also, feel free to expedite reviews through your Facebook rep and keep a close eye on your Facebook notifications and emails. Lastly, if speed is of the essence, stick to tried and true approved ad combinations if you want the smoothest path to a campaign launch.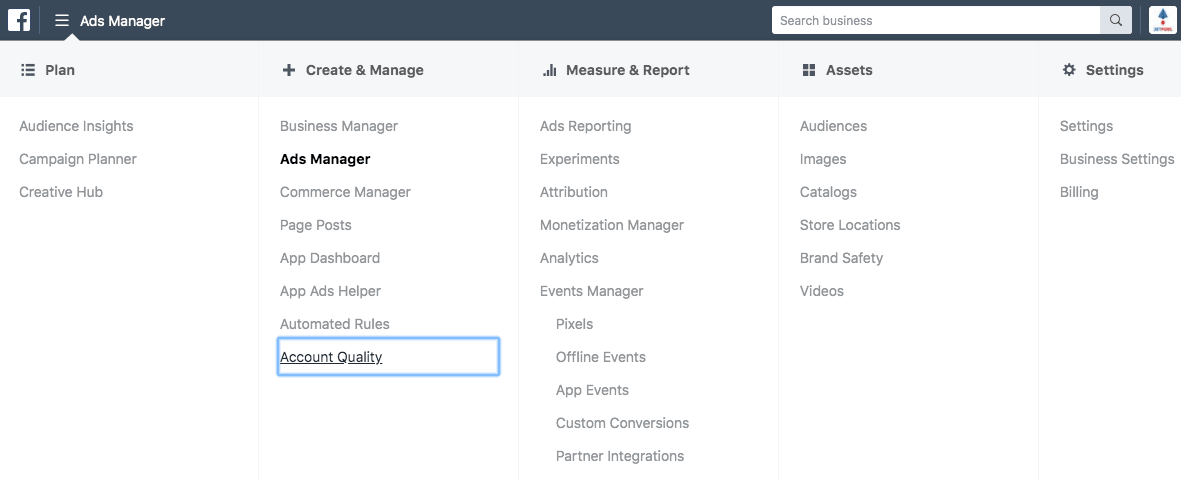 In the new page, you will be able to check which specific ads you need a manual review and done!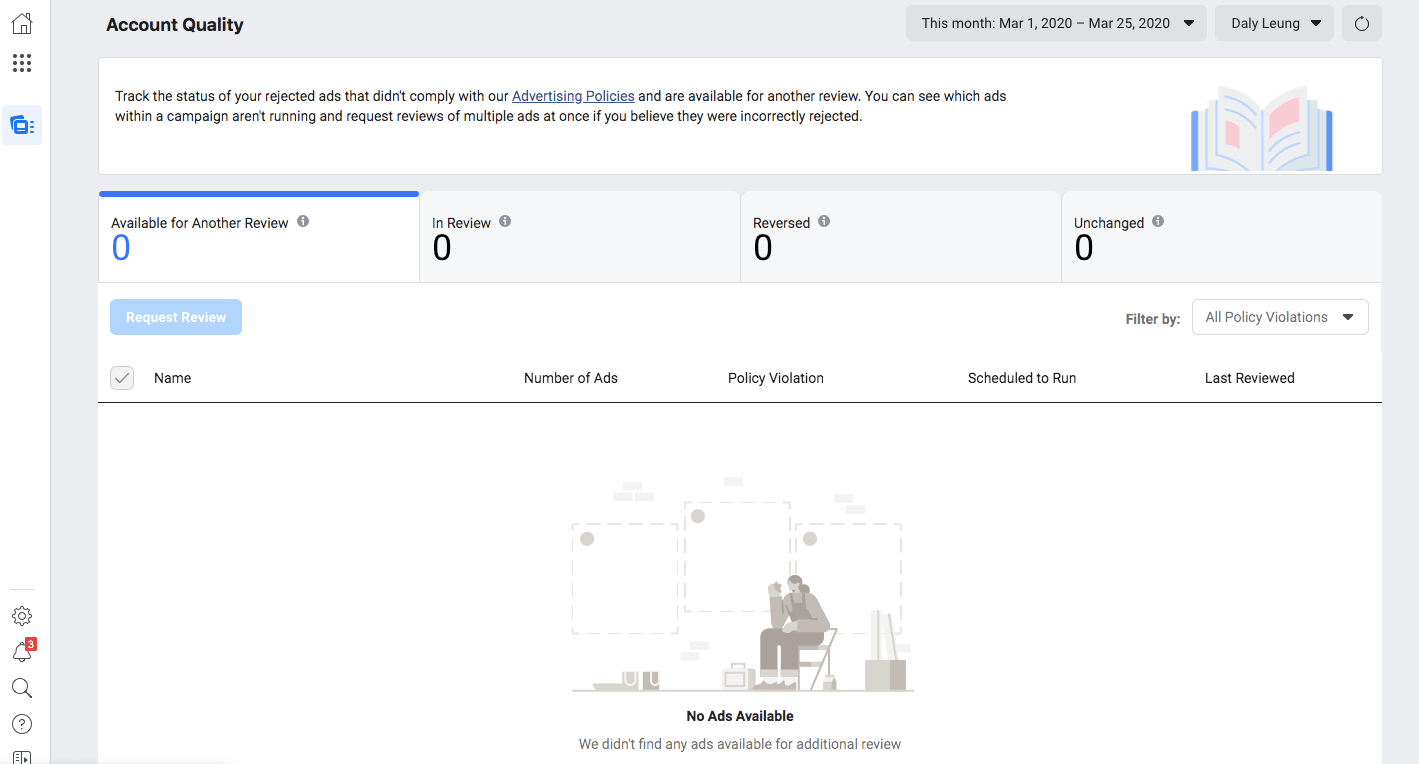 Understanding Customer's New, Modified Behavior
Due to the coronavirus, consumer behavior is no longer the same. Customers are now quarantined at home and practicing social distancing. They are afraid to go outside and have an increased fear of venturing into brick and mortar shops.
Stats from Coresight Research shows that 85% of respondents avoid public areas and traveling. Also, 64% of people want to avoid shopping malls and 51% avoid shops in general. The coronavirus forces companies to focus on online sales more than ever.
Customers are looking to stock up their emergency supplies such as food, toiletries, and even home entertainment goods. Most stores sold out a lot of their normally in-stock goods, so customers need to shop online. Internet use is now at an all-time high because people now depend on online marketplaces for everything. The numbers don't lie: according to Verizon, web traffic is up 22%.
With this in mind, see if the following strategic shifts will work for you:
a) If possible in your area, arrange for retail pickup with contact less delivery. We have even seen success in businesses hand delivering to local customers.
b) Ensure shipping times are transparent and upfront, especially on your cart and checkout pages.
c) Have detailed and clear coronavirus mitigation details, such as sanitation, on your site and across customer touchpoints such as confirmation emails.


Coronavirus Strategy


Test New Creative and Ad Copy
Focus on positive ad copy and creatives in regards to the current situation. You can use ad copies like "be safe", "play at home", and "stay at home".
In comparison, negative creatives and ad copies can have the opposite result (ie playing on fear or worry). You should avoid negative aspects and avoid invoking panic. Try to avoid calling out the situation specifically as well, as that can come across as insensitive or ignorant.
Payment flexibility in terms of services like AfterPay and perks such as free gift cards with purchase can help conversion rates and allow for more perceived value per purchase without hurting gross margin %s.
The US Department of Labor calculated that in the last week of March, over 6 million people filed for unemployment benefits. Offering some kind of deal not only boosts sales, but most importantly it will show your customers that your company cares.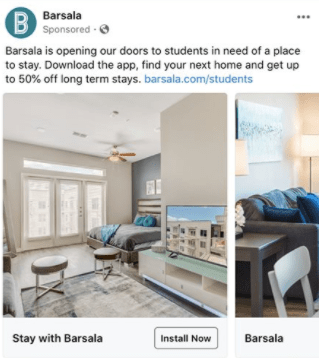 In this example, Barsala offers 50% off on its service for students that need housing. What's great about the ad copy is that the company understands the situation and knows that most colleges force students out of the dorms. They also sympathize with the fact that students don't have deep pockets and have other important expenses.


Create a More Relevant Landing Page
The text on your landing page should also change to be more relevant to current events. More relevant experiences can help create more conversions.
You don't want your website to seem out of touch from recent news. Website changes are also a great way to show that your company understands the current situation and wants to help their customers during their tough times.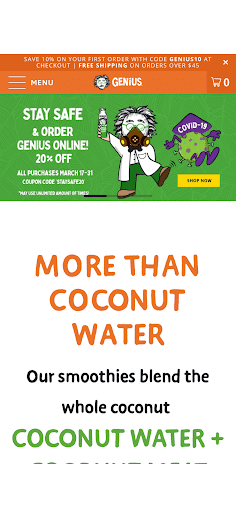 Genius Juice does a great job of changing its ad copy to highlight the current situation along with related images. The website also offers a 20% OFF to further attract potential customers.
Address Supply Issues
Your customers know that the coronavirus has a devastating effect on shipping. It's hard for companies to provide regular shipping time especially when they source products overseas. This might negatively impact your customers' shopping experience.
You should let your customers know that they might experience some kind of shipping delay, especially if you are utilizing hard hit carriers such as USPS or if the package is going across the entire country (New Jersey and Chicago are two big shipping hubs that are currently impacting shipping speeds, for example).
This would help you avoid returns, cancellations and customer complaints. Simply leaving your customers in the dark will cause a bigger problem and will, of course, ruin your company's reputation. No customer would want to do business with you if they see terrible reviews about your company.

Logitech is a company that notifies their customers that they might experience some shipping delay. They placed this notice not only on their homepage, but also on all other product pages. This is great to better keep the customers in the loop and promote a better shopping experience.
Proactively talk to your suppliers and establish close lines of constant communication so you can stay abreast of any issues.
Also, businesses should be mindful of how much product you have left in your inventory. Think about utilizing real time inventory counts on product detail pages to help customers make the right decision for them.

Utilize Your Social Media More
People no longer have the same social interactions as before social distancing started. Social media helps to fill in the void and allows them to interact with different groups of people.
Now is your chance to grow your social media presence, engage with your community, and drive more organic traffic. Not only will this help you now, but a bigger social media presence will be beneficial for your company long term. Once people start to see and engage with your brand, you are creating more and more warm leads. These are the individuals that know about your brand and are more willing to buy from your business.
Specifically, we are seeing brands have high engagement with Instagram Live, IG TV and Instagram Stories for giving short, positive day to day updates and to allow customers hungry for human connection to connect with you and your brand story.
Also, you can retarget these customers again on advertising platforms. You have more people to retarget when the number of people liking, following, and commenting increases.


Introduce a New Digital Product
One way of incorporating something that isn't affected by inventory or shipping issues is to introduce a digital product. This may include a workout routine, guides on avoiding corona, or even informational articles on how to help them save money during these difficult times. Digital products are great because you don't have to ship anything.
It can allow you another entry point into obtaining customers because digital product demand is at an all time high right now, especially with things like at home workout companies due to gyms closing during this time.
Remember to keep it relevant to your company. For example, a fitness apparel company can offer tips on home workouts. Customers appreciate the convinence and flexibility that these products can offer right now.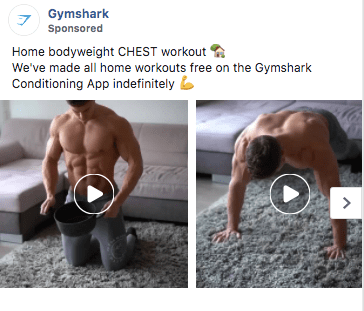 How to Deal With Disapproved Ads?
Rob Leathern mentions that the best way to counter disapproved ads is to reuse your best performing historical ads to avoid rejection complications during this period. You can have your best performing ads on as a backup while the rejected ads are under review.
Any new edits to already approved ads will trigger a new review, which might result in a disapproval. It's important to note that changing the budget or the start/end date will not trigger a review.

Some Small Business Relief Resources during COVID-19
It is impossible to worry about what strategies you should implement when you don't even have enough funds for advertising. What's great is that big companies with billions in their emergency funds are stepping in to help cover some of the bills with grants targeted to small businesses. Here are a couple of private companies that are stepping up and offering financial support for your company's advertising needs.


Google
Google states that they commit to helping small and medium-sized businesses during these harsh financial times. Google said to offer $250 million in ad grant to help the World Health Organization and other government agencies globally. They are also providing a $200 million investment fund that will support nongovernment organizations and financial institutions around the world.
Most importantly, they are offering $340 million in Google Ads credit. A credit notification will appear in your Google Ad accounts and will be available for use all the way until the end of 2020. This Google Ads credit can significantly boost your e-commerce sales for free and you can allocate the money in your own reserves to more important things without worrying whether or not your digital marketing channels will take a significant hit during these times.
Google for Small Business website will provide you with additional resources and will answer any of your questions that you might have.


Facebook
Facebook has created Facebook's Small Business Grant to tackle the negative financial impact of the coronavirus. Facebook is offering $100 million to help small businesses. Sign up on their website here to receive more updates since this is an ongoing process and Facebook hasn't finalized their grant.
Facebook has recently released its Business Resource Hub. This website has recommendations on how to help your business stay connected with customers and keep your business on track for growth.


Yelp and GoFundMe
These two companies have partnered up in order to provide some kind of relief to small businesses. In their initiative, if a company raises $500 dollars on GoFundMe, they will match it and give you $500 only if your small business is eligible.
There are a couple of rules that you have to meet in order to be eligible for the grant. These rules aren't ridiculous and I believe that most small businesses are eligible. It is important to note that the business can only receive one grant. Other businesses are suffering too, so we should share the good fortunes. Here is a breakdown of the important rules.
Negatively impacted due to a government mandate because of the coronavirus,
Needs to raise $500 on GoFundMe,
Be independently owned and operated,
And have no fraud reported against them.
Here's a more comprehensive list of financial assistance for small businesses.


Conclusion
The coronavirus is a pothole in your business's road to success. Times are tough right now for any business and unfortunately, the coronavirus will be here for a while. With a solid plan, timely pivots and a stronger shift to selling your products online, your business might even experience better sales growth compared to your other months of operation.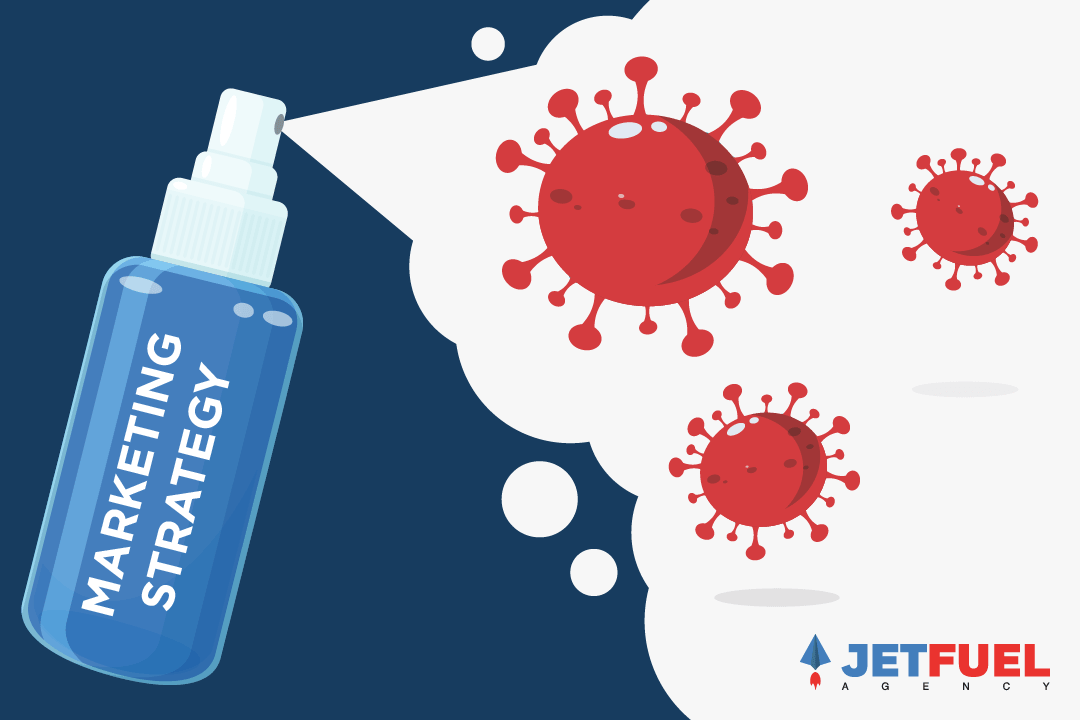 Stay safe and please follow CDC's guideline of frequently washing your hands with soap and social distancing by staying indoors.